Photo: R.M. Stitson (Windy afternoon, Sorrento, Vic.)
Update, 23 January 2018: COMING SOON! First edition of REVERIE, an anthology comic magazine. It will include "Tales of the Blue Sage", a comedy-western and retro-SF comic strip story, serialised in eight-page chapters. "Tales of the Blue Sage", written by myself and illustrated by Dave Dye! More details to follow as publication day approaches in February 2018.
Update, 3 June 2016: FREE DOWNLOAD! An education-based study guide on our comic book, Cut Down is now available for teachers and students. See "Cut Down" listed under "Site News".
Update, 6 May 2016: Due to current licensing arrangements at Frew Publishing, my CD-ROM of Vintage Australian Comic Books, featuring Frew's characters The Phantom Ranger, The Shadow, and Sir Falcon, are no longer available for purchase from this website.
Update, 16 March 2016: Cut Down comic book available NOW! Black comedy, the Twilight Zone, and a splattering of horror... See "Cut Down" listed under "Site News" on the menu.
This is the home page of RMS Education.
It's a site designed to reflect and display my freelance writing interests, educational and otherwise, ranging from study guides for schools, to short fiction and comic strip narrative - and the indulgence of my occasional photo-snapping activities.
The site is meant to be changeable and fluid, and may alter from time to time. Updates, for example, are found under Site News in the menu, but some may be placed here, on the home page.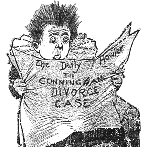 Cartoons of Australian Federation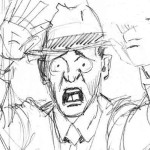 Cut Down - a comedy-horror comic book

          Short story:  A Republic Serial in 12 Chapters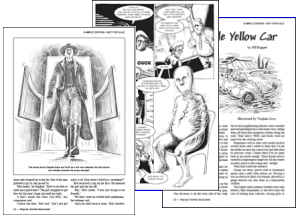 Popular Stories Illustrated sample magazine
R.M. Stitson; ABN:  50 870 627 939
Web page(s) updated 23 January, 2018.